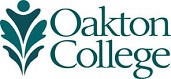 Six Piano Ensemble
Founded and conducted by Glenna Sprague, Oakton professor and coordinator of music, the Six Piano Ensemble has amazed and delighted sold-out audiences throughout the world, including a recent performance at the Royal Conservatoire of Scotland. The group performs classical, ragtime and popular music as well as symphonic repertoire transcribed for the six pianos. The rich, layered sound of the ensemble is comparable to that of an orchestra as the melody transfers from pianist to pianist. Enjoy an extraordinary concert experience and get your tickets early for this annual favorite! A reception will follow the concerts.
For more information, call 847.635.1900.
Event Details
Saturday, April 28, 8 p.m.
Sunday, April 29, 3 p.m.
$17; $14 student/senior; $12 group
Footlik Theater, Des Plaines