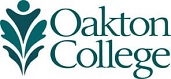 STEM Speaker Series Event
Presented by Katherine R. Amato, Ph.D.
Assistant professor of Anthropology
Northwestern University
Given the challenges of studying humans, animal models are essential for developing and testing hypotheses in microbiome research. Learn how studying animals, and especially primates, provide insights into the evolution of the human gut microbiome. Also, discover how these insights ultimately help to develop more effective microbial interventions and disease therapies.
Katherine R. Amato, Ph.D., is a biological anthropologist studying gut microbiota. She is interested in its impact on human nutrition and health. Her current research focuses on microbial contributions to host nutrition during periods of reduced food availability. She has worked in the field extensively with black howler monkeys in southeastern Mexico, and is currently establishing projects with both humans and non-human primates. She is a CIFAR Azrieli Global Scholar, and has also received grants from the National Science Foundation and the National Geographic Society. She spoke at TEDx Jackson Hole on protecting the rainforest.
Sponsord by the Center for Promoting STEM.
For information, contact Gloria Liu at glorial@oakton.edu.
Event Details
Tuesday, April 2, 2 p.m.
Room 1604, Des Plaines