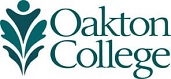 Call For Entries - Women Artists
Fashion has many definitions. As a noun, it represents the role of clothing, art, style, beauty, adornment, and the identity and expression of the physical body. As a verb, consider how history, society, art, and politics fashion who we are. How is our fashion, and how we are fashioned, shaped by gender, identity, culture, ethnicity, class, and race?

What we wear can be used as a vehicle to provoke, embellish, speak or conform. Women have always struggled to fashion a life for themselves that feels authentic, but what are the barriers? How have we been restrained and how have we broken free, stepping into our own? How have women taken back their power through what they wear and what they don't?

For this year's annual juried women's exhibition, Oakton Community College invites professional artists of all media, including performance artists, who self-identify as women, to submit a single work that provides commentary on what women wear and what that means. Submissions may focus on women in the United States or globally, may have either a contemporary or historical context, and may focus on women in either the public or private sphere. Entries will be judged on artistic quality and adherence to the exhibition theme Fashioning the Self: You Are What You Wear? Note: Submissions that do not directly relate to the exhibit theme will not be considered.
Download the submission form and detailed instructions. Submissions must arrive at the Koehnline Museum of Art by Tuesday, July 30, 2019.
The juried exhibition runs Oct. 3 - 25, 2019.
Event Details
No Entry Fee
Koehnline Museum of Art, Des Plaines