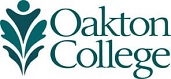 Women's and Gender Studies Conference
Join friends and colleagues from a wide range of disciplines, backgrounds, and institutions as we explore Intersect This! Poverty and Privilege Through the Lens of Gender and Sexuality. This one-day conference will present scholarly and creative work by feminist activists, writers, scientists, scholars, as well as Oakton students, that examines the effects of poverty and privilege as they are experienced through intersecting systems of racism, sexism, classism, transphobia, homophobia and other forms of oppression within the current political and cultural climate.
Keynote Speaker
Staceyann Chin
Noted LGBTQ+ activist, playwright and slam poet; author The Other Side of Paradise
Jamaican-born Staceyann Chin is best known as a co-writer and original performer in the Tony Award-Winning Russel Simmons Def Poetry Jam on Broadway, for which she received a 2003 Drama Desk award. She is currently the Poet-in-Residence at The Culture Project. In 2009, Scribner published her memoir The Other Side of Paradise. Her work has also been in Essence, Jane, The New York Times, The Times (South Africa), and many other publications. 


Plenary Panel
Kafi Moragne-Patterson
Vice President of Program Innovation and Evaluation at the Chicago Scholars Foundation
Sara Ghadiri
Lawyer at Chapman and Cutler LLP, Assistant Director of LegalTrek
Beth Isaacs,
Executive Director and Founder at Illinois Birth Justice
For more information, contact Lindsey Hewitt at lhewitt@oakton.edu.

Sponsored by Women's and Gender Studies at Oakton with generous support from the Oakton Educational Foundation and the Student Government Association.
Event Details
Friday, March 8
9 a.m. - 5 p.m.

Rooms vary, Des Plaines