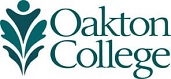 Fashioning the Self: You Are What You Wear?
Fashion has many definitions. As a noun, it represents the role of clothing, art, style, beauty, adornment, and the identity and expression of the physical body. As a verb, consider how history, society, art, and politics fashion who we are. How are we fashioned—shaped by gender, identity, culture, ethnicity, class, and race? What we wear can be used as a vehicle to provoke, embellish, speak, or conform. Women have always struggled to fashion a life for themselves that feels authentic, but what are the barriers? How have women taken back their power through what they wear and what they don't?
Join us for a public reception on Thursday, Oct. 3, 5 - 8 p.m.
Museum hours are 10 a.m. – 6 p.m., Monday through Friday, and 11 a.m. – 4 p.m., Saturday.
For more information, call 847.635.2633, or visit www.oakton.edu/museum.
Event Details
October 3 - 25
Free admission
Koehnline Museum, Des Plaines