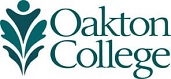 Apprenticeship Program Information Session
Attend the information session to learn about opportunities available to work in International Logistics and Freight Forwarding and Manufacturing Technology while attending college for free.

Benefits for Students
Earn income by working and training while completing your associate degree in a three-years program.
No student debt (company pays all tuition and fees).
Guaranteed full-time employment upon graduation/completion (starting salary approximately
$40,000 to $50,000); two-year commitment to company is typically required upon graduation.
Pursue a career with upward mobility.
To RSVP or for more information, contact Shannon McKenzie at apprenticeships@oakton.edu or 847.376.7165.
Event Details
Tuesday, July 10
6:30 - 7:30 p.m.
Room P104, Skokie