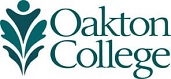 Art and Abolition

Presented by: Creating Justice 2021
The contemporary movement for abolition envisions the dismantlement of prisons, surveillance, and policing, and the simultaneous building of new lasting social systems and alternatives to punishment and imprisonment. How can artists and arts organizations play a role in the movement for abolition? We'll discuss our individual roles as artists; how arts organizations are prepared (or not) with transformative justice practices and support for abolition; and art-informed abolitionist campaigns that have created real change.
Bettina Johnson is a co-founder of Liberation Library, a books to incarcerated young people project, and supports The Final 5 Campaign to close the last five youth prisons in Illinois. Johnson organizes with Chicago Afrosocialists and Socialists of Color, works on the DefundCPD Campaign as a training co-lead, and is a staff person with the Social Justice Initiative at University of Illinois at Chicago.
Mary Zerkel is an organizer, multidisciplinary artist and popular educator in Chicago. She is a co-founder of Lucky Perre and the PO Box Collective, organizes with the Stop CVE Chicago coalition, and is a staff person at American Friends Service Committee.
Sponsored by the Humanities and Philosophy Department and the Women's, Gender and Sexuality Studies Concentration.
For information, contact Mohamed Mehdi at mmehdi@oakton.edu.