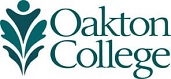 Big Little Laws - A Whodunnit
Join us for the annual benefit performance of the Chicago Bar Association's Bar Revue. 

Tickets: $50 each
Purchase tickets online or by calling 847.635.1893.
A special Valentine's Day wine and dessert reception will follow the performance.

Proceeds support student scholarships, innovation grants for academic and extra-curricular initiatives, emergency funds for students, and more.
For more information, call 847.635.1893 or email foundation@oakton.edu.
Event Details
Sunday, Feb. 10, 2019, 2 p.m.
Footlik Theater, Des Plaines