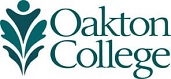 From Sorrow to Triumphant Joy: The Art of David Bekker
David Bekker (1897-1956) was born in Vilna, Poland, studied at the Antokolsky Art School in Russia, the Bezalel Art Academy in Jerusalem, Palestine, and the Academy of Fine Arts in Denver. During the Great Depression, he was a Works Progress Administration (WPA) artist in Chicago where he produced images of human suffering and painted murals in Illinois public buildings. In the book Art of Today: Chicago, 1933 (written by J.Z. Jacobson and published by L.M. Stein), Bekker revealed his identity and his inspiration. "As a descendant of the persecuted Jewish people, branded with a yellow badge of humiliation, and rendered impervious to the onslaughts of an antagonistic world by a soul which has never surrendered, I feel impelled to give form in my work to pathos, sorrow, strife, and triumphant joy," he explained.
Exhibit runs Dec. 5, 2019 through Jan 24, 2020.
Museum hours are 10 a.m. – 6 p.m., Monday through Friday, and 11 a.m. – 4 p.m., Saturday.
For more information, call 847.635.2633, or visit www.oakton.edu/museum.
Event Details
Free
Koehnline Museum, Des Plaines