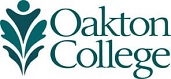 Cannabis Dispensary License Workshops
Illinois cannabis dispensary license applicants and prospective applicants are invited to attend free workshops at Oakton Community College — to help them navigate the state's licensing process and move closer to beginning careers in the emerging cannabis industry.
Sessions will be held in open-forum format, small group settings and as one-on-one consultations. Applicants from throughout the state can participate via video conferencing. Overview sessions are focused on serving Social Equity Applicants, but are open to all who have applied or are interested in applying for licenses. Small group workshops and one-one consulting are only for those who qualify as social equity applicants.
Workshop topics include legal and compliance training on state and local regulations including zoning and reporting, cannabis industry best practices, developing a business plan and other services needed to operate a cannabis business. Oakton's medical cannabis program faculty and members of the Cannabis Business Association of Illinois will lead the sessions.
Dispensary License Overview Session
Tuesday, Dec. 1, 7 - 8:30 p.m.
One-on-One Consulting
Thursday, Dec. 3, 10 a.m. - 12 p.m.
Small Group Session (Current Status of Illinois Applications)
Thursday, Dec. 3, 10 - 11 a.m.
Small Group Session (Navigating the Illinois Expungement Process)
Friday, Dec. 4, 10 - 11 a.m.
For more information, email cannabisprograms@oakton.edu.
Event Details
Dec. 1 - 4
Remote, Off Campus