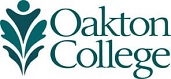 Carmen Chami
A Mexican artist living in Chicago since 2015, Chami began her training in art restoration, specializing in the great masters of the 17th century New Spain (Mexico) Baroque period. She discovered that they only used eight pigments and the result was an art wonderfully rich in color and light. She has applied this knowledge to her own pictorial language, with color being an invaluable resource for powerful and dramatic expression. Today, she paints human behavior through all its motivations. Her characters are theatrical and have exaggerated postures.

Carmen Chami
Born in Mexico City in 1974, Carmen Chami studied reproductions of Mexican baroque artists such as Cristobal de Villalpando and Juan Correa for almost 10 years to understand a painting technique that had been forgotten for decades. Later she earned a Master of Visual Arts at San Carlos Academy. Her solo shows include En el Diván in Guanajuato's Town Art Museum (2015); Parábolas de un Itinerario Fortuito in Aguascalientes Center for the Arts and Culture (2013) and Estratagemas Aldama Fine Art gallery (2012). Collected by important institutions including the Mexican Presidency; Marines Secretary; National University of Mexico; Milenio Group and the National Death Museum, Chami is part of Mexican government's National Creators System (awarded in 2016) which provides a grant for three years to develop the theme "Adlateres Migrantes".

Hosted by the Department of Art and sponsored by a generous grant from the Educational Foundation.
Event Details
Thursday, March 28
9:30 - 10:30 a.m.
Free admission
Room A145, Skokie