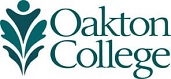 College Closed Tuesday, Nov. 3, for Election Day
In accordance with Public Act 101-0642, Election Day, Tuesday, Nov. 3, 2020, is a school holiday and Oakton will be closed. There will be no classes or student services that day.
Oakton's Skokie campus will serve as an early voting location from Monday, Oct. 19 - Monday, Nov. 2.
Election judge opportunities
There is an anticipated shortage of election judges and students are encouraged to serve in that role. The law provides that election judges may be as young as 16 years old if they are otherwise qualified to serve.
For more information about eligibility, responsibilities and to apply online to become an election judge, visit The Cook County Clerk's office.
Event Details
Tuesday, Nov. 3
Both campuses, Des Plaines, Skokie