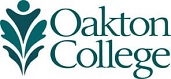 Constitution Day
Systemic Oppression and the Constitution: How U.S. Laws and Policies Impact Citizen Rights
Join an open public discussion on how the suppression of voter's rights and the rights of minorities, women, and the disadvantaged—from Jim Crow to the current voter suppression issues in Georgia and other states—undermine U.S. democracy.
Facilitated by Hon. Allen S. Goldberg (retired judge), Merilee Slipenko, chair of Oakton's paralegal program, Randy Felsenthal, Oakton lecturer, and Karen Roth, Service Learning coordinator.
Hon. Allen S. Goldberg (Ret.), served for over 20 years on the Cook County bench and wrote the rules for the Court-Annexed Civil Mediation program. Since 2005 he has directed monthly mediation and arbitration training for sitting judges to become certified mediators. He is also an international speaker.
Sponsored by a generous grant from the Oakton Educational Foundation.
Event Details
Wednesday, Sept. 18
6 - 8 p.m.
Room C120, Skokie