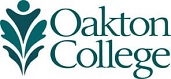 Narrative Strategy and Policing in Minneapolis

Presented by: Creating Justice 2021
This session highlights the narrative strategy followed by the group MPD150 in Minneapolis. Since 2016, the group has produced a 150-year performance review and history of the Minneapolis Police Department in printed, digital and audiobook versions as well as zines, classroom discussions and panels, an exhibit, a multi-artist comic book, performances and social media messaging. This helped transform the discussion around policing to embrace alternative visions of safety and accountability in Minneapolis and beyond in the wake of the police killing of George Floyd. We will share visual images and discuss the process and impacts of creative, story-based organizing.
Ricardo Levins Morales is a Puerto Rican artist based in a storefront studio in Minneapolis. As a teenager he became active in the Chicago Black Panther Defense Committee and has been part of movements for social justice, labor rights, and opposing colonialism and police violence. He uses his art to support healing, organizing and liberation.
Sponsored by: The Humanities and Philosophy Department and Honors at Oakton.
For information, contact Mohamed Mehdi at mmehdi@oakton.edu.