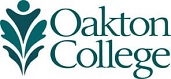 The Holocaust and the Second Generation
With the Holocaust survivor community dwindling, the children of survivors are obligated to continue to tell their parents' stories. Leonard, whose parents both survived the Holocaust, has much to share so that others can also become witnesses. As Elie Wiesel, a survivor of Auschwitz said: "To hear a witness is to become a witness."
Deborah Leonard was born in a displaced persons camp in Germany in the aftermath of World War II. She came to the U.S. with her parents and a younger brother in October 1951 and grew up on the north side of Chicago. She attended the University of Illinois where she earned a B.A. and M.A. and where she taught for several years before transitioning to corporate America. She has had a long career in sales, marketing, and product development. Leonard's ongoing mission in life is to tell her parents' Holocaust experience.
For more information, contact jewishstudies@oakton.edu.
Sponsored by the Jewish Studies program with generous support from the Oakton Educational Foundation.
Event Details
Thursday, Sept. 12
11 a.m. - noon
Room A145, Skokie