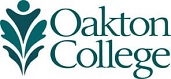 Empty Bowls
Choose your favorite bowl—then share in a meal of soup and bread as a reminder of those who are in need around the world. The bowl is yours to keep! Many local ceramics artists have donated hundreds of beautiful, handcrafted bowls for this free event. 
Admission is free.
Donation for bowl: $16. (Donate online now.)
Proceeds benefit local food charities.
For more information, contact emptybowls@oakton.edu or 847.635.1699.
Event Details
10:30 a.m. - 2 p.m.
Saturday, Dec. 7
TenHoeve Center, Des Plaines