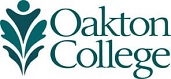 Film Festival
Join Oakton for its 32nd Annual Modern Language Film Festival. Travel the globe without leaving your seat! These highly rated films showcase the wide range of languages offered by the college and explore a theme common to all humanity—poverty and privilege. Oakton's student and public programs explore this theme in the 2018-19 academic year.
Films are presented in their original languages with English subtitles. Most foreign movies aren't rated by the Motion Picture Association of America and may be appropriate for mature audiences only.
See the full viewing schedule.
For information, contact Modern Languages Department Chair Marguerite Solari, Ph.D., at 847.376.7012 or msolari@oakton.edu.
Sponsored by the Office of Student Life and the Department of Modern Languages.
Event Details
March 25 - 28
Rooms vary, Des Plaines, Skokie