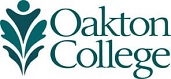 The Most Evil Nazi Women: Brutality and Sexuality Re-Examined
In contemporary historiography, Ilse Koch has earned many labels for her bestial cruelty and sadistic ways with camp prisoners, including "the evilest woman ever," especially for her role in human skinning. Lecturer Hana Waisserova discusses shifts in understanding about this notorious female perpetrator in conversation with Wendy Adele-Marie, author of Women as Nazis: Female Perpetrators of the Holocaust (2019). Explore further manifestations of sexuality and brutality during the Holocaust.
Hana Waisserova, Ph.D., is in charge of Czech Studies and an affiliate of the Harris Centre for Judaic Studies at University of Nebraska-Lincoln. She teaches Czech and Central European Studies. Her research interests include: women's totalitarian experience in Central and Eastern Europe; women transnational literature and cultural memory; women's Holocaust experience, and women dissidents. She has published numerous articles and book chapters, and is currently working on a book Women's Artistic Dissent: Womanhood and Oppression in Pre-1989 Central Europe.
Event Details
Tuesday, November 9, 11 a.m. - 12:15 p.m.
Printable Flyer
Register in advance
(After registering, you will receive a confirmation email containing information about joining the webinar.
Off Campus