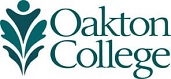 Handicap This!
After earning standing ovations around the globe Handicap This! which originated at Oakton, comes home! Mike Berkson and Tim Wambach light up the stage with humor, honesty, and a chemistry fueled by friendship in a show that provides an inside look at what is actually holding us back—ourselves. Discover the importance of breaking down barriers and building community. Experience the value of inclusion, challenge stereotypes, and celebrate the power of diversity. Whatever your background, if excuses hold you back, this show will change your worldview and make your self-imposed barriers disappear.

Proceeds support performing arts scholarships.

This performance is supported by the Oakton Community College Education Foundation.

Event Details
Thursday, Aug. 30, 2 p.m.
Friday, Aug. 31, 7:30 p.m.
$10; free to Oakton students, faculty and staff
Proceeds support performing arts scholarships.
Footlik Theater, Des Plaines