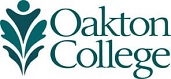 Hispanic Heritage Month
SEPTEMBER
Join us as we celebrate the Hispanic and Latino heritage and culture from mid-September through mid-October.
Latin Dance Workshops
Learn Salsa and Bachata!
Sept. 25, 6:30 - 9 p.m.
Room 1606, Des Plaines
Sept. 26 6:30 - 9 p.m.
Cafeteria, Skokie
OCTOBER
Yosimar Reyes, poet, educator, performance artist, and speaker
Oct. 4. 11 a.m. - 12 p.m.
Student Center, Des Plaines
DACA Ally Training
Facilitator: Luvia Moreno, director, Undocumented Student Resources and interim director, Angelina Pedroso Center, Northeastern Illinois University
Oct. 8, 11 a.m. - 1 p.m.
Room 1604, Des Plaines
Oct. 8, 2 - 4 p.m.
Room A145, Skokie
Activity Day
Featuring games, activities, food, and prizes!
Oct. 10, 10 11 a.m. - 2 p.m., outdoor peninsula, Des Plaines
Real Women Have Curves
Film screening (1.5 hours) followed by discussion
Oct. 18, 11:30 - 2 p.m.
Center for Campus Inclusion and Diversity (CCID), Room 1433, Des Plaines
Film will also be shown continuously from Oct. 15 through Oct. 18 at the CCID, from 9 a.m. to 5 p.m.
Closing Celebration
Featuring DJ, food, ¡ANDALE! and Hispanic Club dance performances
Oct. 19, 6 - 9 p.m.
Room P103, Skokie
Speaker: Franklin Ortega, Oakton alum and Title V Retention Specialist, Dominican University
Events are free and open to all.
This program is generously funded by a grant from the Oakton Educational Foundation.
Additional sponsors include ¡ANDALE! (Association to Nourish and Develop the Advancement of Latinos in Education), Learning Center, Modern Languages Department, Student Life, and the Hispanic Club.
Event Details
Mid-September through Mid-October
Rooms vary, Des Plaines, Skokie