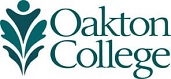 23nd Annual Infant Toddler Conference
The Lasting Impact of Early Connections: Recognizing the Value of your Work with Children, Families, and the Profession

Conference Schedule
7:30 - 8:15 a.m.
Coffee and Registration (Main Lobby)
8:30 - 9:45 a.m.
Keynote Address with Jennifer Rosinia, Ph.D., OTR/L
Undercover Superhero: Movement Is Our Super Power

See all workshops.
10 - 11:30 a.m.
Morning Workshops
11:30 a.m. - 12:30 p.m.
Boxed Lunch and Marketplace of Information
12:30 - 2 p. m.
Afternoon Workshops
8 a.m. - 2 p.m.
Professional Exhibits
Registration
Register early. Space is limited.
$50 in advance; $70 at the door
Fee includes continental breakfast, boxed lunch, and admission to all sessions.
Registration Deadline: Monday, February 17, 2020
Register online or mail form on conference brochure.
Please bring your registry number.


For more information, call 847-635-1466 or email infanttoddlerconference@oakton.edu.


Presented by Oakton Community College in collaboration with The Ounce of Prevention Fund, Children's Home + Aid, and Gateways to Opportunity.
This is a Gateways to Opportunity registry-verified conference.
Event Details
Saturday, March 7, 2020
7:30 a.m. - 2 p.m.
TenHoeve Center, Des Plaines