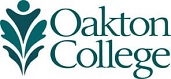 Jacqueline Saper
Author of From Miniskirt to Hijab: A Girl in Revolutionary Iran
Born in Tehran to Iranian and British parents, at 18 years of age Jacqueline Saper witnessed the civil unrest of the 1979 Iranian revolution. In a deeply intimate and personal story, she recounts how Iran, seemingly overnight, became increasingly unfamiliar and hostile to her family. Saper went from living a carefree life wearing miniskirts and attending high school to being forced to wear the hijab, and hiding in the basement as Iraqi bombs fell over her city.
Jacqueline Saper is a columnist, public speaker, educator, translator, and CPA. An expert on Iranian subject matter, her opinion columns and articles regularly appear in national and international publications. Saper is a recipient of Oakton Community College's 2018 Distinguished Alumni Awards.
A book signing will follow.
This series is generously funded by the Oakton Educational Foundation.
For more information, contact Tina Fakhrid-Deen at tfakhrid@oakton.edu.
Event Details
Wednesday, March 4
2 - 3:30 p.m.
Student Center, Des Plaines