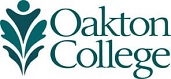 Oakton Reads Jewish Literature
Join us for a virtual five part-series of readings, lectures, and discussions led by distinguished English professors, Davis Schneiderman from Lake Forest College and Elana Barron from Oakton Community College.
---
January 27
Kaddish by Nathan Englander
February 17
The Trial by Franz Kafka 
March 24
Day of Atonement by David Liss 
April 14
Running the Books by Avi Steinberg 
---
Admission is free. Registration is required.
Register now online at www.oakton/conted or call 847.982.9888.
(Registration Code: CSP E29 [CRN 40015)
For registration information, call 847.982.9888.
For course information, call 847.635.1474.
Event Details
Wednesdays, 7 - 8:30 p.m.
January 27
February 17
March 24
April 14
Remote, Off Campus