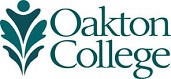 The Wealth Choice
It's no secret that hard times have been even harder for the black community. Approximately 35 percent of African Americans had no measurable assets in 2009, and 24 percent of those with assets had only one motor vehicle. Based on his seven-year study of 1,000 of the wealthiest African Americans, Dennis Kimbro offers advice and insights about climbing the economic ladder, even when the odds seem stacked against you. Learn how to:
Develop a wealth-generating mindset and habits
Commit to lifelong learning
Craft goals that match your passion
Make short-term sacrifices for long-term gain
Take calculated risks when opportunity presents itself
Sponsored by the Business Department with generous support from the Oakton Educational Foundation.
6 p.m.
Networking

6:30 p.m.
Presentation

7:45 - 8 p.m.
Q&A, book signing, meet the author
 
About the speaker
Kimbro has appeared on the Today Show, Larry King, and CNN; has been featured in Success Magazine, Wall Street Journal, New York Times, and USA Today; and provided motivational talks for Fortune 500 audiences and for top college and professional sports teams. He is the best-selling author of five books, writing partner and master trainer for the prestigious Napoleon Hill Foundation, and on the faculty at Clark Atlanta University School of Business Administration.
For more information, contact Tom Byrne at tbyrne@oakton.edu.
Event Details
Wednesday, March 28
6 - 8 p.m.
Free admission
Board Room (1506), Des Plaines