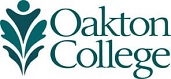 LGBTQIA+ History Month Programs 2021
Virtual Events
Monday, October 11, 12 p.m.
Transformismo: Queer Latinx Culture in Chicago
Speaker: Liliana Macias, DACA/Undocumented Mexican Queer Activist and Scholar
Register: https://www.eventbrite.com/e/transformismo-queer-Latin-culture-in-Chicago-tickets-169322059839 
National Coming Out Day
Wear your best LGBTQIA+ apparel in support of National Coming Out Day! Take a picture and post it on social media with the hashtag #LoveWinsAtOCC
Wednesday, October 20, 12 p.m.
Why Pronouns Matter 
Workshop lead by Dear Aunaetitrakul
Register: https://www.eventbrite.com/e/why-pronouns-matter-tickets-180078829627 
Stop by at either campus to pick up your pronoun button starting on October 12.
Center for Campus Inclusion and Diversity in Des Plaines room 1433
Student Center in Skokie room A130
Thursday, October 28,  11 a.m.
LGBTQIA+ Virtual Trivia
Join us through Zoom and test your knowledge! Prizes will be available for winners. 
Register: https://www.eventbrite.com/e/lgbtqia-virtual-trivia-tickets-180092249767 
In Person Events
Monday, October 11
LGBTQIA+ Book Showcase
The Oakton Library will have an LGBTQIA+ book display at the Des Plaines campus. Stop by to check it out starting October 11 until the end of the month!
Starting Tuesday, October 12
Why Pronouns Matter
Stop by at either campus to pick up your pronoun button starting on October 12.
Center for Campus Inclusion and Diversity in Des Plaines room 1433
Student Center in Skokie room A130
Thursday, October 21, 11 a.m.
All You Need is Love and Tie Dye
Join us at the Lee Center Pavilion for a tie dye activity! While supplies last. 
Tuesday, October 26, 12 p.m. 
Do I Sound Gay? Documentary 
Join us in the Student Center for the viewing of the documentary. Snacks will be provided. 
Sponsored by the Center for Campus Inclusion and Diversity, Academic Affairs, Oakton Library, and the LGBTQIA+ Affinity Group 
Event Details
Monday, October 11 - Thursday, October 28, 2021
VIRTUAL, Skokie, Des Plaines, Off Campus