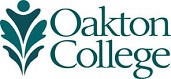 Pop Up Film Festival
Oakton's fourth annual film festival explores the work of regional and national filmmakers, followed by a post-show discussion with Oakton film teachers and special guests. After last year's packed houses, expect great things and put this on your must-see calendar now while the line up of great independent films is being finalized.
This film festival is sponsored by the Oakton Community College Educational Foundation and its generous donors.
Event Details
Monday, Nov. 27 - Friday, Dec. 1
Free admission.
Footlik Theater, Des Plaines