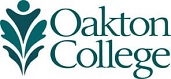 Registration Rally
Don't be scared; get ready for registration!

Print and bring your proposed spring schedules and u.achieve reports.*

Advisors will:
make sure your class schedule aligns with degree requirements;
identify any registration holds.
Free pizza!
Free raffle for one free course!

Hosted by the Office of Advising, Transitions, and Student Success and the Enrollment Center.
Tuesday, Oct. 22, Skokie
Thursday, Oct. 31, Des Plaines

*To print report, log on to your myOakton account and select u.achieve® to run a report.
Event Details
10:30 a.m. - 1 p.m.
Tuesday, Oct. 23
Thursday, Nov. 1
Enrollment Center, Des Plaines, Skokie