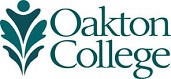 Sandra Bridges: Southern Roots - Revisited
Oakton celebrates Black History Month with a visual journey by artist Sandra Bridges through the lives of African Americans. Her work resonates with a sepia quality that harkens back to 20th century portrait photography, emphasizing her subject's humanity and dispelling stereotypes. The artist captures ordinary people as well as legendary musicians. A Chicago born artist and educator, Bridges was awarded the Black Excellence Award from the African American Alliance of Artists in Chicago in 2015. A year later she exhibited "Southern Roots" at the Chicago Cultural center.
Museum hours are 10 a.m. – 6 p.m., Monday through Friday, and 11 a.m. – 4 p.m., Saturday.
For more information, call 847.635.2633, or visit www.oakton.edu/museum.
Event Details
February 1 – March 16
Koehnline Museum, Des Plaines