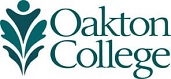 The Shadow Box
By Michael Christofer
Directed by Tim Curtis
This dramatic triptych follows three cancer patients who dwell in separate cottages on a hospital's grounds. Winning the Pulitzer Prize for Drama in 1977, it is a play of great subtlety that without melodrama or romanticism, explores the lives of individuals who are faced with clear expiration dates. Taking place within a 24 hour period, it portrays the humanity of these patients and their visitors doing what people do when confronted with questions that are too large to answer—speaking bluntly, laughing at dark humor, reminiscing, and showing concern for the future of others.
Purchase tickets

For information, 847.635.1900.
Event Details
Thursday, April 4, 7:30 p.m. ($5 preview)
Friday, April 5, 7:30 p.m.
Saturday, April 6, 7:30 p.m.
Sunday, April 7, 2 p.m.
Thursday, April 11, 7:30 p.m.
Friday, April 12, 7:30 p.m.
Saturday, April 13, 7:30 p.m.
Sunday, April 14, 2 p.m.
$10; $8 student/senior; $6 group
Studio One, Des Plaines