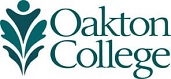 Speaker Showcase
Don't miss Oakton's best speech students and speech team members as they present the finest of the semester's public speaking classes. Showcase director, Bob Gynn will introduce our student speakers as they enlighten you on topics that span the spectrum from educational to inspirational to comical.
For information, call 847.635.1900.
Event Details
Tuesday, Dec. 3, 7:30 p.m.
Free
Footlik Theater, Des Plaines