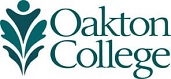 STEAM Youth Summer Camp
More than just fun and games, our programs provide engaging and unique learning opportunities on a college campus. Students ages 8 to 12 can give their science, technology, engineering, art, and math skills a workout with a range of fun-filled camps and classes throughout the year. Don't miss out on these diverse, academic youth programs.
For a complete list of STEAM youth classes and registration information, visit www.oakton.edu/conted/find_classes/youth, download the PDF, or call 847.982.9888.
Event Details
June 10 - Aug. 8
Rooms vary, Des Plaines, Skokie