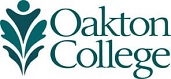 A Streetcar Named Desire
By Tennessee Williams
Directed by Margaret Knapp
Blanche DuBois is a fading Southern belle, who is forced by circumstances to live with her pregnant sister Stella and brother-in-law, Stanley, in New Orleans' French Quarter. Blanche is disdainful of the couple's cramped quarters, although the DuBois family home has been lost and she has nowhere else to go. Her genteel sensibility and judgmental nature bring out the worst in the hot-tempered, working-class Stanley. Blanche, ever hopeful, sparks a romance with Stanley's friend Mitch, until Stanley goes digging through her seamy past to destroy her hopes of a fresh start. When Stella goes into labor and leaves for the hospital, Stanley and Blanche are left alone in the apartment, and things come to a violent head.
Purchase tickets

For information, 847.635.1900.
Event Details
Thursday, March 7, 7:30 p.m. ($5 preview)
Friday, March 8, 7:30 p.m.
Saturday, March 9, 7:30 p.m.
Sunday, March 10, 2 p.m.
Thursday, March 14, 7:30 p.m.
Friday, March 15, 7:30 p.m.
Saturday, March 16, 7:30 p.m.
Sunday, March 17, 2 p.m.
$12; $10 student/senior;$8 group
Footlik Theater, Des Plaines