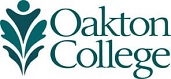 Annual Trivia Night — 50th Anniversary Edition
A Journey Through Time - Five Decades of Trivia
Put on your thinking caps and join us for a night of fun and friendly competition, as we look back on the last 50 years. Trivia questions will include general and Oakton-specific topics. Open to alumni, friends and family, and the community.
Doors open at 6 p.m.
Trivia begins at 6:30 p.m. 
Form your own team (4-6 players) or make new friends. 

Tickets: $30
Includes assorted appetizers, soda, domestic draft beer and house wine, and prizes for top-scoring teams
Purchase tickets online.
For more information, call 847.635.1893
Sponsored by the Office of Alumni Relations and Alumni Council
Event Details
Thursday, July 25, 6 p.m. 
Moretti's Ristorante & Pizzeria
6415 Dempster Street
Morton Grove
Off Campus