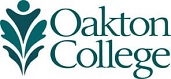 Trouble in Mind (Staged Reading)
By Alice Childress
Directed by Daniel Wirth
Trouble in Mind by pioneering African American playwright Alice Childress, is the first play by a black woman to win an Obie Award (1956) for best original off-Broadway production. The drama explores what happens when black actors performing in a play about lynching and Southern racism must deal with the condescending attitude of their white male director. The play's female lead, Wiletta Mayer, stands up to him, revealing his racist attitudes, but faces severe consequences as a result.
$8 general admission; $6 students and seniors
Purchase tickets.

For information, 847.635.1900.
Event Details
Saturday, Oct. 19, 7:30 p.m.
Sunday, Oct. 20, 2 p.m.
P103, Skokie