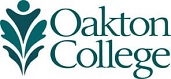 Virtual Transfer Prep Night
Interested in completing your bachelor's degree but starting first at Oakton? Searching for a college close to home to continue your education following high school? Looking for the next step in your education?
Join the Virtual Transfer Prep Night on Tuesday, August 4! Learn more about what partnerships exist between Oakton and select colleges and universities, such as guaranteed admission programs and robust scholarship opportunities.
Attendees will join a series of presentations via Whereby. A link to the virtual program will be included in your confirmation email. No password will be required to access the event. Participants will be able to engage with presenters by asking questions using Whereby's Q&A feature.
Main Event Room and Presentations
https://oakton.whereby.com/transfer-prep-night
Hear from representatives of the following institutions:
For more information, email Brian Bacon at bbacon@oakton.edu.
Event Details
Tuesday, Aug. 4
7 - 8:30 p.m.
Remote, Off Campus