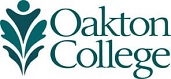 Nevertheless She Persisted: Women of Courage, Tenacity, and Strength

A tradition at the Koehnline Museum of Art is its annual collaboration with the Women's and Gender Studies program to explore a unique perspective on women's creativity and art. This year's exhibition explores the vital role women have played at work in supporting and leading their families, their communities, and the world. The exhibition features a variety of art mediums and celebrates the labor of women from the mundane to the heroic, from nurturing to revolutionary, and from sacrifice to triumph.
Museum Hours
Mon. - Fri., 10 a.m. - 6 p.m.
Sat., 11 a.m. - 4 p.m.
For information call 847-635-2633.
Event Details
Sept. 27 - Oct. 21
Free admission
Koehnline Museum of Art, Des Plaines