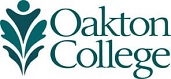 Bad@ssery: Women Creating a Just Environment and World
Bad@ssery: Women Creating a Just Environment and World
Women and girls have always faced tremendous obstacles, whether it be sexual harassment, violence, inequality or workplace discrimination, and instead of following the fairytale script of waiting to be saved, we have been instrumental in saving ourselves, our families, our communities, and our world. From epic figures such as Gloria Anzaldúa, Shirley Chisolm, Gloria Steinem, Ida B. Wells, Grace Lee Boggs, the Honorable Ruth Bader Ginsberg, Jane Addams, Pauli Murray, and Dolores Huerta to activists such as Stacy Abrams, Winona LaDuke, Alexandria Ocasio-Cortez, Janet Mock, Malala Yousafzai, Leymah Gbowee, Shirin Neshat, and Naomi Klein, women and girls have been trailblazers in their own liberation. We have been hit with an overwhelming number of challenges in the past year. Where do we stand now? How have we survived and broken through barriers? How have women been impacted by the pandemic and the resulting shecession? How is our liberation connected to movements such as Stop Asian Hate, Black Lives Matter, Organized Communities Against Deportation, Prison Abolition, Me Too or Standing Rock? How have we fought against transphobic state bills and LGBTQ+ discrimination? How have we kept our families and communities safe? How have we conspired with other women and implemented social and environmental change? What failures and missteps did we experience? What did it take and at what costs?
For this year's annual juried women's exhibition, which will be our second virtual art exhibition, Oakton Community College invites professional artists of all media, including performance artists, who self-identify as women, to submit a single work that provides social commentary and inspiration on the ways that women create courageous spaces and how we empower each other and change the world. Submissions may focus on women in the United States or globally, may have either a contemporary or historical context, and may focus on women in either the public or private sphere. Entries will be judged on artistic quality and adherence to the exhibition theme Bad@ssery: Women Creating a Just Environment and World. Note: Submissions that do not directly relate to the exhibit theme will not be considered.
Logistics: Due to the ongoing concerns for the health and safety of the Oakton community during the COVID-19 pandemic, this year's exhibition will be solely online. Artists will attach high resolution images or videos of their works with this form electronically. We also intend to host a virtual talk via Zoom, in which artists can introduce themselves and display their work in virtual breakout rooms.
When: The virtual art exhibit will be publicly available from Oct 4 - November 1, 2021. There will be no public reception due to COVID-19 safety precautions.
Who: Artists who self-identify as women. Submissions must be from professional artists who have a record of professional exhibitions and are 18 years of age or older.
Jury/Entry Fee: No entry fee.
Catalog: The college will produce an exhibition catalog.
Submission of Work: Each artist may submit one original work for consideration. Work should relate to the theme of Bad@ssery: Women Creating a Just Environment and World.
DEADLINE AND GUIDELINES:
All submissions must be received by Friday, August 13, 2021. Please complete this google form (https://forms.gle/r5z9GUBnj3zvbjXw9) and attach the following documents:
Image or video: image should be a JPEG (.jpg) of at least 300 dpi. (at least 1 MB). Label all work with the artist's name, title of work, date, and medium.
rtist Statement and Biography: artist statement and biography should be a Microsoft Word document only (no PDFs or JPEGs) and should not exceed 150 words (no résumés). Please be aware that statements and biographies will be edited for spelling, grammar, and space.
Media: All digital media considered. Videos of performance works will be considered as well.
Questions? Email Nathan Harpaz, Curator of the Koehnline Museum of Art at nharpaz@oakton.edu