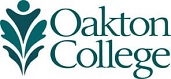 Jewish Women in the Holocaust: Persecution, Response, and Survival
Nazis targeted Jewish women and men alike. But Jewish women and men experienced and responded differently to Nazi persecution. Cushman will offer an overview of these differences, focusing particularly on Jewish women's experiences in the concentration camp of Auschwitz-Birkenau.

Presented by Sarah Cushman
Director of the Holocaust Educational Foundation, Northwestern University
Sarah Cushman has been involved in Holocaust education and scholarship for nearly two decades, serving as Director of Youth Education at the Holocaust Memorial and Tolerance Center of Long Island and Head of Educational Programming at the Strassler Center for Holocaust and Genocide Studies at Clark University. She earned her doctorate in Holocaust History from Clark University, and her research focuses on women's experiences during the Holocaust. She is currently working on adapting her dissertation into a book, Auschwitz: The Women's Camp.


For more information, contact jewishstudies@oakton.edu.
Sponsored by Jewish Studies at Oakton, thanks to a grant from the Oakton Educational Foundation. 
Event Details
Tuesday, March 26
11 a.m. - 12:15 p.m.
Room P103, Skokie