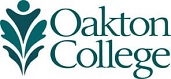 Tales of Survival: Art on Disaster and Refugees
Jave Yoshimoto is an assistant professor of art at the University of Nebraska Omaha. His work has been exhibited in galleries and museums across the U.S. He has a bachelor's degree from the University of California, Santa Barbara, a post-baccalaureate certificate in studio art and a masters of art in art therapy from the School of the Art Institute of Chicago, and a masters of fine arts in painting from Syracuse University.
Hosted by the Art Department and sponsored by a generous grant from the Educational Foundation.
For more information contact Vesna Jovanovic, vjovanov@oakton.edu.
Event Details
Wednesday, Oct. 23
1:30 - 2:30 p.m.
Free admission
Room 1625, Des Plaines