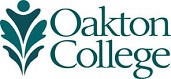 News from Oakton: April 2, 2013
OakArt 2013 Exhibition Debuts April 4
Oakton Community College art students will showcase their talent in painting, drawings, ceramics, digital art, and photography, at the free exhibition OakArt 2013, which opens Thursday, April 4, at the Koehnline Museum of Art, 1600 East Golf Road, Des Plaines. On opening night, the public is invited to a gala reception from 5 - 8 p.m.
This annual favorite is open to the community and runs through Friday, April 26.
The Koehnline Museum of Art is open 10 a.m. – 6 p.m., Monday through Friday, and 11 a.m. – 4 p.m., Saturday.
For more information, call 847.635.2633, or visit www.oakton.edu/museum.
Registration for Fall Classes at Oakton Starts April 8
While the leaves won't turn gold and brown for a few months, fall semester registration at Oakton Community College begins Monday, April 8. Fall credit class listings can be found online at www.oakton.edu. Autumn classes begin the week of August 19.
Register in person at either campus in Des Plaines (1600 East Golf Road), and Skokie (7701 North Lincoln Avenue), Monday through Thursday, 8:30 a.m. – 7 p.m.; Friday, 8:30 a.m. – 5 p.m.; and Saturday, 9 a.m. – 12 p.m. Students with a current application on file may register online at my.oakton.edu.
Also, while it still may be chilly outside, it's never too early too think warm thoughts! Register now for summer 2013 classes at Oakton. Eight-week courses begin Monday, June 3; seven-week courses start Monday, June 10.
Summer semester class listings may be found online at www.oakton.edu, or in the Summer 2013 Credit and Noncredit Schedule, available at Oakton's campuses.
For information about classes, call 847.635.1741 (Des Plaines) or 847.635.1400 (Skokie).
Cat on a Hot Tin Roof Heats up Oakton Stage
Southern manners collide with greed and deceit at a birthday party for the "Delta's biggest cotton planter" when the Performing Arts at Oakton presents Cat on a Hot Tin Roof April 11 – 14, and April 18 – 21, at Oakton's Studio One, 1600 East Golf Road, Des Plaines.

Award-winning director Jason Gerace, artistic associate at the American Theater Company, takes the helm for his first Oakton production – a Pulitzer Prize-winning American classic. This play is a powerful exploration of death, societal norms, and how the sins of the past can haunt us – woven together by some of the best-known characters in 20th–century drama: Big Daddy, Big Mama, Brick, Gooper, and passionate Maggie, the cat on a hot tin roof.

On Saturday, April 13, at 8 p.m., the Oakton Educational Foundation will sponsor a special performance to benefit the Performing Arts Scholarship Fund. Tickets are $20 and include a reception after the show.

Take in a special $5 preview Thursday, April 11, at 8 p.m.

Regular performances are scheduled:
Friday, April 12, at 8 p.m.
Sunday, April 14, at 2 p.m.
Thursday, April 18, at 8 p.m.
Friday, April 19, at 8 p.m.
Saturday, April 20, at 8 p.m.
Sunday, April 21, at 8 p.m.
Tickets are $10 for general admission; $8 students and seniors; and $6 for groups of 15 or more. Call 847.635.1900 to purchase.
Get the Lowdown on Oakton's Technology Programs
Get on board! Some of today's hottest careers are in the technology field. Stop by Oakton's Des Plaines campus, 1600 East Golf Road, on Thursday, April 11, from 4:30 – 7 p.m., for a free Technology Open House and find out how you can train for your dream job.
Get the lowdown on a host of Oakton programs and courses, including:
Air Conditioning, Heating, and Refrigeration Technology
Automotive Technology
Computer Applications for Business
Computer Information Systems
Computer Science
Facilities Management and Engineering
Fire Science Technology
Mathematics
Nanotechnology
Talk to faculty, tour labs, enjoy refreshments, and (if you're feeling lucky) participate in a raffle ever half hour. Prizes include thumb drives, uninterruptable power supplies (UPS), and USB hard drives.
For more information, call 847.635.1688.
Start Your Journey Toward a Prosperous Health Care Career at Oakton
Don't wait – begin your journey toward a prosperous health care career when Oakton's campuses in Skokie (7701 North Lincoln Avenue) and Des Plaines (1600 East Golf Road) host free information sessions, including:
Pharmacy Technician
Thursday, April 11, 6 p.m.
Room A151, Skokie
Radiologic Technology
Monday, April 15, 6 p.m.
Room 1506, Des Plaines
Sessions showcase the College's degrees and certificates in these health career programs. Faculty will be on hand to discuss course requirements and industry trends.

To reserve your spot, visit www.oakton.edu/healthcareers or call 847.635.1700.
"Creating Justice" Connects Art and Activism
Artists, activists, performers, educators, and students are invited to "Creating Justice: A Celebration of Art and Activism," from 1 – 7 p.m., Saturday, April 13, at Oakton's Des Plaines campus, 1600 East Golf Road. This free event highlights the connection between social justice issues, music, film, the visual arts, and more.
This year's program will feature presentations on agricultural labor movements, images of race and illness, household workers, and contingent academic labor. Throughout the day, explore themes of art and activism in relation to health, healing, and labor.
"Creating Justice" also is guaranteed to get you moving as you can learn core awareness exercises from a Tai Chi master and dance to the beat from the music of Los Vicios de Papa, a Chicago high-energy Latin ska band with socially conscious lyrics.
Other presenters and performers include filmmakers Amy Mall and Sherwin Ovid, curator Heather Radke, author Joe Berry, and Oakton faculty members Stacy Bautista, Kristen McCartney, and Tiffany Traylor.
To register, or for more information, contact Mohamed Mehdi at mmehdi@oakton.edu.  
Film Premier Focuses on Local Holocaust Survivors
In the late 1930s, a group of young German Jews fled Nazi persecution and immigrated to Chicago, where they created a supportive community, Eventually, they established a Jewish retirement home on the city's north side, where many of the area's last Holocaust survivors live today, Learn more about some of these perseverant individuals during a free premier screening and panel discussion open to the public, starting at 11 a.m., Tuesday, April 16, at Oakton's Skokie campus, 7701 North Lincoln Avenue (Room P103).

Refuge: Stories of the Selfhelp Home, a film by Ethan Bensiger, is a one-hour documentary that weaves together historical narrative, archival footage, and deeply personal testimony to explore the lives of six Selfhelp residents.

Bensinger served as managing director of the Chicago office of a global immigration law firm for 25 years. Since his retirement, he has been involved in several volunteer and philanthropic endeavors. With this documentary, Bensinger has turned his love of gathering historical narratives into a new career in filmmaking.

The panel discussion will be led by Bensinger and renown Holocaust scholar and Roosevelt University Emeritus Professor of History Leon Stein, Ph.D., along with Oakton Professor of History Wendy Maier-Sarti.

The event is sponsored by Oakton's Department of Jewish Studies, with a generous grant from Oakton's Educational Foundation.

For more information, contact Maier-Sarti at 847. 635.1458 or jewishstudies@oakton.edu.
Attend the Grand Opening of the Early Childhood Resource Library at Oakton
Oakton Community College will open an Early Childhood Resource Center Library at its Des Plaines campus, 1600 East Golf Road, on Wednesday, April 17, with a ribbon-cutting ceremony at 10 a.m.
The Resource Center will offer supplemental teaching materials, including activity resource books, children's literature books, and multimedia kits, available on loan to students, teachers, child care providers, parents, and others interested in the education and care of young children.
The Oakton Educational Foundation provided a $3,000 grant to establish the collection.
"The Center will enhance the educational experience and professional development of some 300 early childhood education students currently enrolled at the College," said Nora Rucker, site coordinator of the Early Childhood Education Center at Des Plaines. "This new addition will give students access to learning materials regardless of their class and work schedules. We are very grateful to the Educational Foundation for funding this newest section of our Des Plaines Library."
The opening festivities, which include refreshments, coincide with the Week of the Young Child as well as National Library Week.
For more information, contact Rucker, at nrucker@oakton.edu, or 847.635.1840.
Celebrate National Medical Laboratory Professionals Week at Oakton
National Medical Laboratory Professionals Week is fast approaching! During the week of April 22 – 26, Oakton Community College will join in this national effort to raise public awareness of and appreciation for clinical laboratory personnel with free information sessions that highlight career possibilities within the health care field.  All sessions will take place at 1600 East Golf Road, Des Plaines, in Room 1604.
Join the College for any of the following events:
Physical Therapist Assistant
Monday, April 22, 6:30 p.m.
Medical Laboratory Technology and Phlebotomy
Tuesday, April 23, 1:30 p.m.
Nursing
Thursday, April 25, 6 p.m.
Sessions showcase the College's degrees and certificates in these health career programs. Faculty will be on hand to discuss course requirements and industry trends.
To reserve your spot, visit www.oakton.edu/healthcareers or call 847.635.1700.
Deadline for Play On Submissions Extended
Budding scriptwriters: there's still time to enter Oakton Community College's Play On festival, which showcases the playwriting talent of community college students. The deadline for submissions has been extended to Friday, April 26.
Since 2009, Play On has showcased the play-writing talents of Illinois community college students. To celebrate its fifth year, the festival is expanding to include community colleges throughout the Midwest. Community college students in Illinois, Indiana, Michigan, Minnesota, and Wisconsin are encouraged to submit original one-act scripts (10 pages or less).
"Play On is unique – it's the only community college playwriting competition in Illinois," notes Kate Tillotson, the festival's co-founder. "Every year, we receive so many amazing scripts, and we're very excited about expanding our reach. I look forward to tapping into a new pool of talented playwrights from throughout the Midwest."
Aspiring playwrights should e-mail scripts as a Word document to Tillotson at katet@oakton.edu. Include a cover page listing name, phone number, mailing and e-mail address, and school name. Please note: only one submission is permitted per student. Winners will be notified in April.
Play On will take the stage at Oakton's Des Plaines campus, 1600 East Golf Road, July 23 - 25.