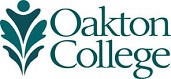 Oakton Receives $374,000 Grant from National Science Foundation
(May 23, 2013) The National Science Foundation (NSF), an independent federal agency responsible for enhancing the progress of science, has awarded Oakton Community College a $374,279 grant to introduce community college and high school students throughout the state to nanotechnology and potential careers in this emerging field. Oakton's Board of Trustees approved the funding, channeled through NSF's Advanced Technology Education (ATE) program, on May 21.
Nanotechnology is the science of manipulating matter on an atomic and molecular scale. Increasingly common in the computer, energy, biotech, and transportation fields, nanotechnology can improve just about any process, tool, or piece of equipment by reducing size and increasing efficiency and by vastly increasing the amount of information stored on computer chips and other storage devices. This technology speeds up any computer-based application, can help doctors target specific cancerous cells for chemotherapy treatment, eliminating potential damage to healthy cells nearby, and is the key to more efficient and powerful batteries and solar cells. The NSF estimates that by 2015, the industry will need two million workers and approximately six million supporting positions worldwide. Oakton began offering nanotechnology classes in January 2013.
The grant, Using Remote Technology in Real Time to Enhance Nanotechnology Education, will bring Illinois high school and community college faculty to the College's nanotechnology lab at Skokie's Illinois Science + Technology Park (IS+TP) for a special training program. Participants who successfully complete the training will be able to use remote technology to access nanotechnology equipment in the lab, allowing them to conduct real-time experiments in their own classrooms. The project is supported by the Nanotechnology Education, Employment, and Economic Development Initiative (NE³I), a partnership between the College; the Village of Skokie; Forest City Enterprises, Inc., which owns and operates the IS+TP; and the North Suburban Educational Region for Vocation Education (NSERVE), a career and technical education consortium consisting of nine high schools in Chicago's northern suburbs.
Contingent on Oakton's successful progress toward meeting the goals of the grant, NSF could provide up to three years of funding, totaling $820,583.
"This gives Oakton a great foothold in nanotechnology," said Chair of Physical Sciences and Professor of Physics John Carzoli, who will serve as project director. "More importantly, we'll be able to spread nanotechnology education beyond our students and into the community."
This summer, students can get on the ground floor of this rapidly growing industry at Oakton. Enroll now in the eight-week Fundamentals of Nanotechnology I (PHY 140-801) course, which meets 1 – 3:45 p.m., Mondays through Thursdays, starting June 3, at the College's Skokie campus (7701 North Lincoln Avenue) and at the nanotechnology lab (8025 Lamon Avenue). For more information, call 847.376.7042, or e-mail jcarzoli@oakton.edu.