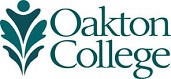 News from Oakton July 1, 2014
No Classes at Oakton on July 7
Classes will not be in session at Oakton on Monday, July 7, in observance of Independence Day, however the College will be open for business.
Classes at the campuses in Des Plaines (1600 East Golf Road) and Skokie (7701 North Lincoln Avenue) will resume on Tuesday, July 8.
Oakton's Koehnline Museum Features Pillar of Fire Artist
Celebrate the works of the sculptor most noted for the Chicago Landmark Pillar of Fire, a 33-foot-high, abstract bronze sculpture marking the origin of the 1871 Chicago Fire, starting July 10, at Oakton's Koehnline Museum of Art, 1600 East Golf Road, Des Plaines. Egon Weiner: Pillar of Human Emotions will feature sculptures from the Museum's collection, as well as recently discovered bonze, metal, and wooden pieces.
Enjoy a public reception on opening night, from 5 – 8 p.m. This free exhibition runs through Friday, September 19.
Born and trained in Vienna, sculptor Egon Weiner (1906 – 1987) came to the United States in 1938 to escape Nazi persecution and served as professor of sculpture and life drawing at the School of the Art Institute of Chicago (1945 – 1971). He supported artists to take risks and reveal "the expression of that fire that burns in all of us." Weiner also is noted for sculpting the emotional busts of architects Frank Lloyd Wright, Dankmar Adler, and Louis Sullivan, as well as novelist Ernest Hemingway.
The Koehnline Museum of Art is currently operating under its summer hours – Monday – Thursday, 10 a.m. – 7 p.m. The museum's regular hours – 10 a.m. – 6 p.m., Monday through Friday, and 11 a.m. – 4 p.m., Saturday – resume August 11.
For more information, call 847.635.2633, or visit www.oakton.edu/museum.
Start Here. Go Anywhere! Oakton Community College Hosts Campus Visit
Discover why Oakton is the ideal place to start or continue your college education during a campus visit on Monday, July 14, at 6 p.m., at the Des Plaines campus, 1600 East Golf Road (Room 1550).
The visit will feature information about admission, career and transfer programs, financial aid, student services, and extracurricular activities. Oakton faculty, administrators, staff, and students will be available to answer questions.
Oakton offers associate's degrees and certificate programs for students planning to move on to four-year colleges or universities, as well as those preparing for employment in a variety of careers. Accredited by The Higher Learning Commission of the North Central Association of Colleges and Schools, the College is recognized by the Illinois Community College Board and is a member of the American Association of Community Colleges.
To reserve your seat, call 847.635.1835 or visit www.oakton.edu/visit.
Oakton Showcases Health Care Careers at Free Information Sessions
Careers in health care are growing rapidly. Don't miss the chance to join an exciting profession by attending free information sessions this summer at Oakton Community College's campuses in Des Plaines (1600 East Golf Road) and Skokie (7701 North Lincoln Avenue).
Discover the rising field of radiologic technology – producing images of the human body for use in diagnosing medical conditions – on Wednesday, July 16, at 2 p.m., in Room C114, at the Skokie campus. The College partners with the St. Francis School of Radiography in Evanston to offer a two-year degree in radiologic technology. According to the U.S. Department of Labor, employment in this area is expected to grow by more than 22 percent by 2020 because "as the population grows older, there will be an increase in medical conditions, such as breaks and fractures caused by osteoporosis, which can require imaging to diagnose them." Qualified radiologic technologists are needed in hospitals, clinics, physicians' offices, industry, and public health.
Find out more about medical laboratory technology on Thursday, July 17, at 11 a.m. in Room 2139, at the Des Plaines campus. Medical laboratory technicians perform test procedures, collect blood samples, prepare solutions, and maintain quality control procedures. These health professionals work in hospitals, physicians' offices, private labs, and in industrial and commercial sales, marketing, and insurance positions. The U.S. Department of Labor reports that careers for medical laboratory technicians are expected to grow by more than 10 percent by 2020.
Learn about phlebotomy on Thursday, July 17, at 11 a.m. in Room 2139, at the Des Plaines campus. A phlebotomy technician obtains blood samples for laboratory testing and may also be responsible for working in situations that require the collection of urine specimens and throat cultures. Procedures must be performed to insure specimen integrity while causing minimal trauma to the patient.
Gain insight into the career of a pharmacy technician on Thursday, July 17, at 1 p.m., in Room 2139, at the Des Plaines campus. Pharmacy technicians provide practical assistance for registered pharmacists who work in drug stores, hospitals, community ambulatory care centers, home health care agencies, nursing homes, and the pharmaceutical industry. The U.S. Department of Labor cites that pharmacy technician professions are anticipated to rise by more than 22 percent from 2014 to 2018, much faster than the average for all occupations "because of the growing number of middle-aged and elderly people expected to use prescription drugs."
Enroll quickly as seating is limited. Faculty will be on hand to discuss course requirements and industry trends.
Reserve a place by visiting www.oakton.edu/healthcareers or calling 847.635.1700.
Game on! Attend Oakton's Trivia Night Fundraiser
Put on your thinking caps and enjoy a night of friendly competition, while raising money for Oakton Community College scholarships by attending Trivia Night at 6 p.m., Thursday, July 24, at The Curragh Irish Pub, 8266 Lincoln Avenue, Skokie.
Organized by Oakton's Alumni Council, friends, family, and fans of Oakton alumni are welcome. Form your own team (four to six players) or make new friends while journeying through time by answering two rounds of general trivia questions about the past few decades.
Hurry! Space is limited and tickets ($40 per player) must be purchased in advance by calling 847.635.1893 or visiting www.oakton.edu. Entry fee includes: two-hour open bar (photo ID required), appetizers, door prizes, and a $10 donation to student scholarships.
In addition, guests attending Trivia Night will have the opportunity to win free tickets to Scholar Chips, a private Oakton Educational Foundation event at Rivers Casino, 3000 South River Road, Des Plaines, on Friday, August 22.
Get in Tune with Oakton Music Courses
Ludwig van Beethoven once said, "Music is a higher revelation than all wisdom and philosophy." Unleash your musical talent – and earn college credit – by enrolling in instruction courses this fall at Oakton Community College, 1600 East Golf Road, Des Plaines. Music courses are available for students of all abilities.
Courses are offered in the following areas:
Fall classes begin Monday, August 25 and course listings may be found online at www.oakton.edu, or in the Fall 2014 Credit Class Schedule, available at the Des Plaines campus or Skokie campus (7701 North Lincoln Avenue).