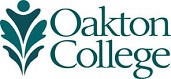 Oakton Names Chandrasekar Vice President for Administrative Affairs
(Nov. 23, 2016) The Board of Trustees of Oakton Community College has approved the selection of Edwin Chandrasekar as the college's vice president for administrative affairs. He will officially begin his new role at the college Jan. 3, 2017.
Chandrasekar was selected from among 67 applicants and four finalists who met with various college stakeholders during private interviews and in open sessions with college personnel at the Skokie and Des Plaines campuses.
"Edwin's combination of private sector and non-profit finance experience--along with his passion for creating equity for underserved communities--make him uniquely qualified for the position," President Joianne Smith said.
Chandrasekar will join Oakton after serving as deputy director of the Center for Asian Health Equity and the executive director of the Asian Health Coalition at the University of Chicago.
"I am honored to be a member of Oakton and look forward to getting right to work," Chandrasekar said. "Not only does Oakton have a rich history of empowering change that results in equitable educational outcomes for all students, but it has also continued to grow and expand through the years, making it a major asset in our region."
As executive director of the Asian Health Coalition since 2010, Chandrasekar engineered, facilitated negotiations and led due diligence efforts to create the first academic center in the Midwest dedicated to the research and study of Asian American health and disparities. He developed a three year strategic plan, which led to the diversification of the funding portfolio and the tripling of reserves. The agency's partnership model provides capacity building and infrastructure support for many community-based organizations and has outreach to over 50,000 Asian Americans.
Prior to employment with the University of Chicago, Chandrasekar was employed by NiSource, Columbia Energy Group, Koch Industries, and Ernst and Young. He has authored eight published articles.
Chandrasekar earned a bachelor's degree from Monash University (Australia), an MBA from the Yale University School of Management and is a certified public accountant.