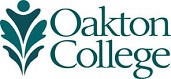 Oakton Taps Elgin's Lott as Vice President for Academic Affairs
(Dec. 19, 2016) The Board of Trustees of Oakton Community College has approved the selection of Ileo N. Lott, Ed.D., as the college's vice president for academic affairs. He will officially begin his new role at the college Jan. 23, 2017.
Lott was selected from among 63 applicants and three finalists who met with various college stakeholders during private interviews and in open sessions with college personnel at the Skokie and Des Plaines campuses.
"Ileo is a great fit for Oakton," President Joianne Smith said. "His experience at an Achieving the Dream leader college will be advantageous to us as we strive for equity in learning outcomes with a focus on persistence and completion."
Lott will join Oakton after serving as dean of sustainability, business, and career technologies at Elgin Community College. He previously worked as the associate vice chancellor at City Colleges of Chicago, where he was responsible for career and technical education management and curriculum development for seven independently accredited colleges.
"I was drawn to Oakton Community College's longstanding tradition of collaboration between faculty and administration, which is consistent with my personal philosophy of higher education management," Lott said.  "I am excited to join the team and continue to advance the aims of the college, which includes providing an excellent educational experience that prepares students for transfer to four-year institutions."
A lifelong learner, Lott earned his Ed.D. in organizational leadership from the Illinois School of Professional Psychology/Argosy University. He earned a master's degree in healthcare communications from Northwestern University in fall 2015 and also holds a master's degree in integrated marketing communications and a bachelor's degree in English, both from Roosevelt University.
In addition to extensive administrative experience, Lott's teaching experience includes business, advanced academic study and writing, and integrated marketing communications at various institutions.