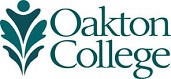 Put a Bow on Extra College Credits at Oakton Over Winter Break
(Dec. 8, 2016) Get ahead on your studies, catch up to peers, or fulfill electives by registering for Oakton Community College's Winterim session. This unique program provides college-credit classes in a condensed time period. Courses run Monday, Dec. 19, 2016 through Friday, Jan. 13, 2017, and are available online or at the college's Des Plaines campus, 1600 E. Golf Road.
Courses are available in computer information systems, management, physical education, psychology and sociology. For added convenience, classes do not meet on holidays, the eves of holidays or on weekends.
Oakton is ranked No. 33 of more than 1,700 community colleges for value and ranked 15th in the nation on Washington Monthly's list of top colleges for adult learning.
For more information, call 847.635.1700.