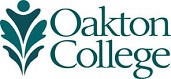 Oakton Women's Basketball Cruises Past Harper to Notch First Win of Season
(Dec. 7, 2016) Sophomore point guard Atorena "T" Michael (Lincolnwood, Niles West High School) scored a team-high 15 points and dished out four assists leading the Oakton Community College women's basketball team (1-9) to a 52-31 home victory over Harper College on Tuesday, Dec. 6.
In the Owls' first win of the season, freshman forward Melissa Salinas (Chicago, Guerin College Preparatory High School) had a busy night crashing the boards, collecting 12 rebounds. Oakton flexed its offensive muscle by outscoring the Hawks 31-14 in the second half.
"Our team played hard the entire game and pushed themselves to a new level to win by 21 points after leading by just 4 points at the half," said Melissa Rauschenberg, Owls head coach.
Oakton next travels to Chicago on Thursday, Dec. 8, to take on Wilbur Wright College. Tip-off is 5 p.m.