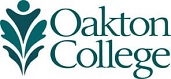 Oakton Receives $75,000 Donation from Rivers Casino
(Jan. 11, 2017) Rivers Casino donated $75,000 to the Oakton Educational Foundation on Monday, Jan. 9, providing $50,000 toward scholarships for Des Plaines residents for the 2017-2018 academic year and $25,000 to help defray construction costs of the new student center at Oakton Community College's Des Plaines campus, 1600. E. Golf Road.
Oakton Foundation President Howard Singer said the donation will create 25 new scholarships. "We're extremely grateful for the generosity of Rivers Casino. This will impact the lives of Oakton students by helping to fill financial gaps and taking some of the burden off them."
Rivers Casino has been a previous contributor to the Oakton Educational Foundation. Since 2013, Rivers has offered $298,000 in scholarships to Oakton students from Des Plaines. It also donated $70,000 to support the Margaret Burke Lee Science and Health Careers Center, a 93,000-square-foot building, home to the college's health care and science programs.
"We're always happy to support education," said Rebecca Banks, community relations leader for Rivers Casino. "We've established a relationship with Oakton and know how important the college is to local residents. We're not just a casino, we're a partner to the community and glad to make this donation that will help many people."
Designed by Legat Architects and constructed by Riley Construction, the student center will provide approximately 7,300 square feet of dedicated space for student activities, recreation, group study and student meetings.
"By investing in the future of Oakton students, Rivers Casino demonstrates their commitment to the future of our community," said President Joianne L. Smith.
Created in existing space across from the cafeteria, the new student center will bring together student-related activities that had previously been dispersed across campus. The center will feature a large multipurpose lounge area with a fireplace and television screens with floor-to-ceiling windows offering scenic views of the lake to the north.
The foundation has identified several naming opportunities for the space, ranging in value from $10,000 to $200,000. Gifts of $500 or more will also be recognized on a donor wall in the new center. Naming opportunities may be secured with multi-year pledges of up to five years, and gifts are tax deductible. Call 847.635.1813 for more information about these opportunities.