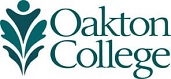 Oakton board ratifies updated mission, vision and values statement
(March 22, 2017) The Board of Trustees of Oakton Community College approved an updated statement of mission, vision and values at its regular business meeting on March 21.
"The statement is integral to informing the strategic direction of the college as we move forward in serving the residents of our district," said Board Chair Ann Tennes. "I applaud the effort to update this document following extensive research about our communities, higher education trends and the state, regional and local financial landscape."
A team of 23 employees from across the college reviewed many different sources of information, including Oakton's current mission, vision and values statement; examples of statements from peer institutions; and responses from over 600 employee and student respondents in formulating the new statement.
President Joianne Smith initiated the process to review Oakton's mission, vision, and values statement in October 2016. The previous statement had been used to guide the college for nearly 20 years.
"An institution's mission, vision, and values statement serves as the foundation for its identity, purpose and work," Smith explained. "The statement serves to guide decision-making and establishes a standard that actions can be assessed against."
The mission statement explains the college's reason for existence, and it describes what the college does and its overall intention. The vision statement describes what the college would look like in a future successful state, and it provides an aspirational mental image that inspires the college. The values statement creates a moral compass that describes what the college believes in. The updated statement is as follows.
"Mission: Oakton is the community's college.  By providing access to quality education throughout a lifetime, we empower and transform our students in the diverse communities we serve.
"Vision: Dedicated to teaching and learning, Oakton is a student-centered college known for academic rigor and high standards.  Through exemplary teaching that relies on innovation and collaboration with our community partners, our students learn to think critically, solve problems, and to be ethical global citizens who shape the world.  We are committed to diversity, cultural competence, and achieving equity in student outcomes.
"Values: A focus on Oakton students is at the core of each of these values.
We exercise responsibility through accountability to each other, our community, and the environment.
We embrace the diversity of the Oakton community and honor it as one of our college's primary strengths.
We advance equity by acknowledging the effects of systemic social injustices and intentionally designing the Oakton experience to foster success for all students.
We uphold integrity through a commitment to trust, transparency, and honesty by all members of the Oakton community.
We cultivate compassion within a caring community that appreciates that personal fulfillment and well-being are central to our mission.
We foster collaboration within the college and the larger community and recognize our interdependence and ability to achieve more together."