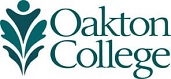 Three Oakton Owls women's basketball players selected to All-Skyway team
(March 9, 2017) Three Oakton Community College women's basketball sophomores earned all-conference accolades  in recent postseason balloting by Illinois Skyway Collegiate Conference (ISCC) coaches.

Guard Mallory Gonzalez (Mount Prospect/Prospect High School) earned first team recognition, while guard Atorena "T" Michael (Lincolnwood/Niles West High School) and forward Doris Garcia (Wood Dale/Fenton High School) were named to the ISCC second team.

"Our sophomores were keys to our successes this year. Even if we couldn't pull out a win, these girls were always striving to improve themselves on and off the floor," said third year Owls head coach Melissa Rauschenberg. "As a program, we value education and character, and these three girls will earn their degrees and move on to a bright future."

Gonzalez played in 16 games for the Owls in 2016-17, earning regional player of the week honors in February. She averaged 17.3 points and 6.4 rebounds per game, shooting 42.1 percent from the field (96-228). She also blocked 21 shots during the season.

"Mallory was a great scorer for us," Coach Rauschenberg said. "She was able to get herself to the basket at any time and hit the three-point-shot.  She has high basketball intelligence and was able to create situations for her teammates to be successful as well."

Michael started in each of the Owls' 30 games, racking up 1,142 minutes played. She averaged 7.4 points and 5.4 rebounds per game while dishing out 84 assists and notching 32 steals on the season.

"'T' never stopped working through any situation. She had a killer three-point-shot, and everything facilitated through her on both sides of the floor," her coach added. "She played almost every minute of every game and will be hard to replace."

Garcia, who earned regional player of the week honors in November, started each of the 28 games in which she played, averaging 8 points and 6.3 rebounds per game. She also had 22 steals on the year.

"Doris was one of the hardest working and most committed girls on our team," Rauschenberg said of her captain. "Even if she wasn't putting points on the board, she was always doing something to support the team's success on or off the court."

The Owls finished 2016-17 with a 7-23 record before falling to Carl Sandburg College in the postseason on Feb. 28.