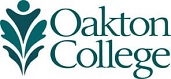 Oakton a Community College Innovation Challenge finalist
(April 27, 2017) Oakton Community College was among 10 finalists for the third annual Community College Innovation Challenge (CCIC) announced by the National Science Foundation (NSF), in partnership with the American Association of Community Colleges (AACC). CCIC fosters development of crucial science, technology, engineering and mathematics (STEM) innovation skills through community-college-student-proposed STEM-based solutions to perplexing, real-world problems.
Teams consisting of three to five community college students, a faculty mentor and a community or industry partner proposed solutions identified with one of three themes: "Maker to Manufacturer," "Energy and Environment" and "Security Technologies."
Oakton's project, "Evaluation of Baking Oven Exhaust Recovery," falls into the energy and environment category and contributes to development of innovative technology by evaluating exhaust potential from various bakery processes that waste water and energy.
"Industrial bakeries today waste both energy and water due to lack of exhaust evaluation and lack of efficient recovery technology. Our project contributes to development of innovative technology by evaluating exhaust potential," explains Oakton lecturer Helen Skop, Ph.D.
Led by Skop, members of Oakton's project team include students Harry Budge (Chicago); Eduardo Jimenez, Jr. (Lincolnwood) and Rahim Sajwani (Niles).
The research involves a partnership with local wholesale baker Highland Baking Company. To overcome the challenges, a new evaluation approach was created that combines the exhaust measurements with data collected from the various bakery processes.
"For the third year in a row, CCIC raised the bar," said Joan Ferrini-Mundy, NSF's acting chief operating officer, who helped launch the competition. "CCIC illustrates the kind of STEM talent and creativity available in the nation's community colleges. It provides a one-of-a-kind opportunity for stimulating STEM innovation among students and fostering entrepreneurial and professional skills.
Finalists get the opportunity to attend an expense-paid trip to attend an NSF-AACC sponsored Innovation Boot Camp in Arlington, Va. At the boot camp, students learn how to make real world changes by putting their proposals into action.
"AACC is proud to partner with the NSF in recognizing the 10 CCIC finalist teams and their exemplary efforts in advancing STEM solutions to address national and global challenges around sustaining energy pathways, supporting Maker-to-Manufacturer practice and securing cyberspace, said Walter G. Bumphus, president and CEO of AACC. "Community college students are today's innovators in contributing to a more sustainable and secure future."
"We asked teams of community college students alongside a faculty mentor and an industry partner to propose innovative, STEM-based solutions for real-world problems," said Jim Lewis, head of NSF's Directorate for Education and Human Resources, which funds CCIC for NSF.
"They responded with revolutionary projects that redesign solar panels, address issues of homelessness and defend against cyberattacks. With creative thinking like this, we are confident that our investment in community colleges will produce a vital return in building up the U.S. science and engineering enterprise."
The other finalists include Corning Community College (NY), Bucks County Community College (PA), Del Mar College (TX), Forsyth Technical (NC), Henry Ford College (MI), El Paso Community College (TX), Laney College (CA), Frederick Community College (MD) and Red Rocks Community College (CO).